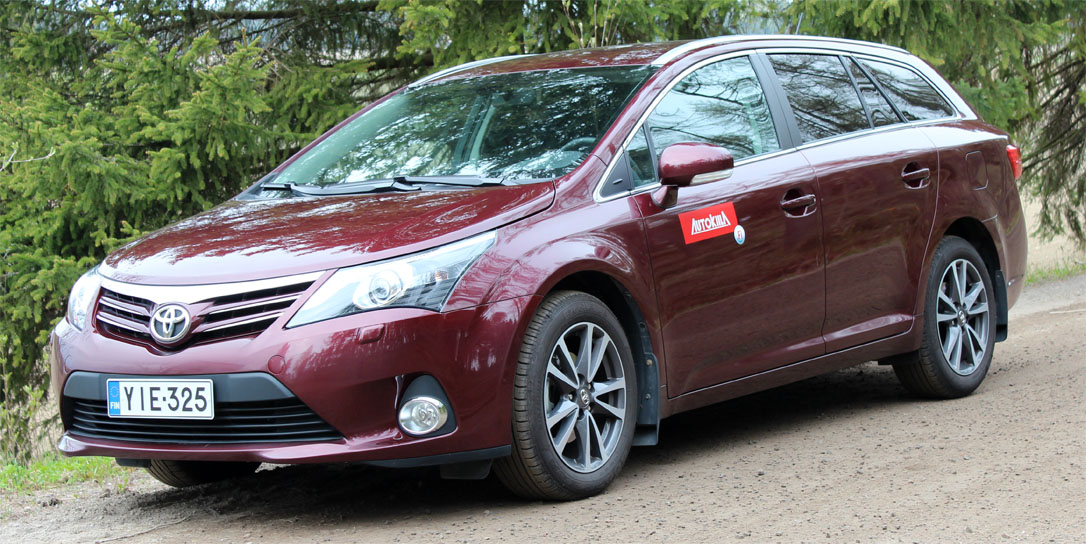 Toyota for a family
Hi.
Toyota has a huge amount of models and sometimes I feel that they have a model for every inch of length. You can choose from a tiny little Aygo to the great off-road Land Cruiser but you also should not forget the magnificent Toyota GT-86 sports car. Now we got a Toyota Avensis wagon for a test from Autokiila Turku.
I believe that Toyota Avensis suffered a little about the fact their their renewed model came a little after Mazda 6 and Ford Mondeo. These are probably the ones that compete with each other. I also ended up getting a Mazda and that looks was one of the reasons. Now Avensis too looks like a car from this century and is one of the most bought marks in Finland.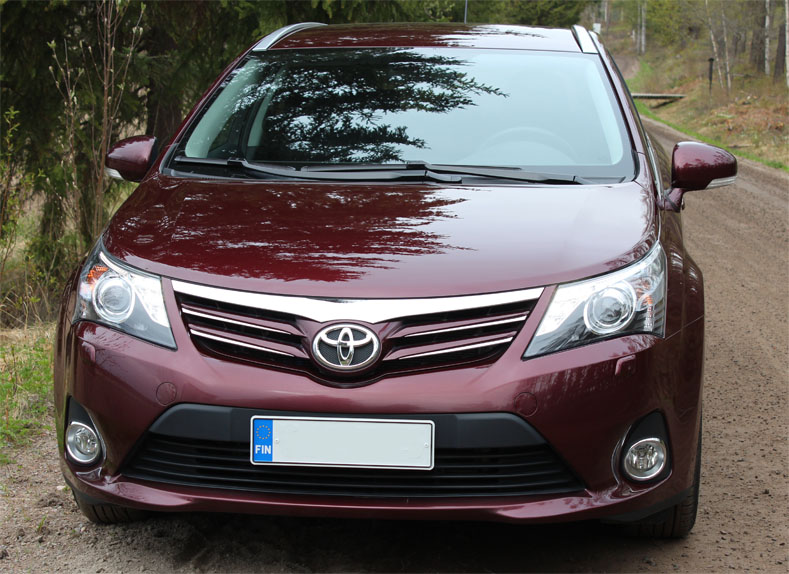 Perhaps Avensis has a little more edges than the competitors. This model we got for a test also had Xenon lights.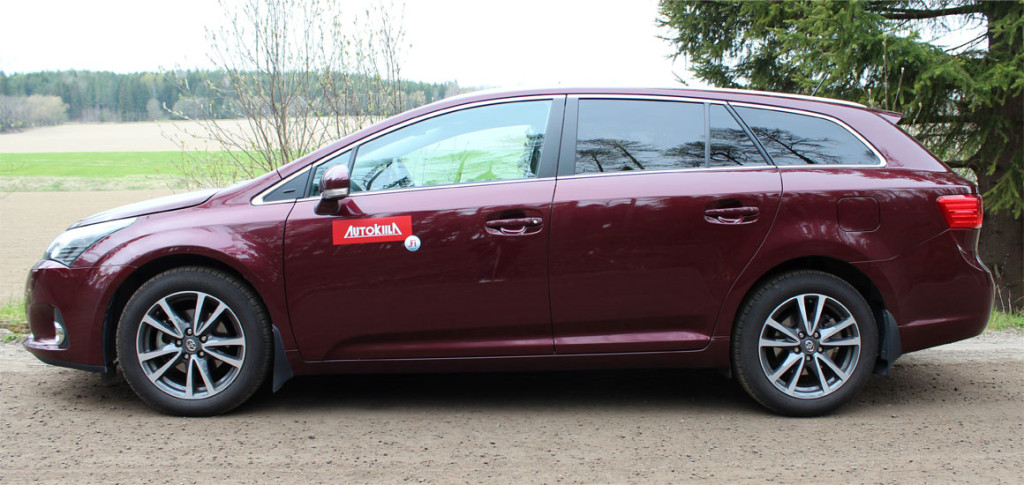 Avensis looks a bit like the -08 Mazda 6 from the rear. My eyes catch the fact at the front that the bottom line of the side windows are lower than the bonnet. This model also had tanned side windows and it brought a nice touch for the looks of this car.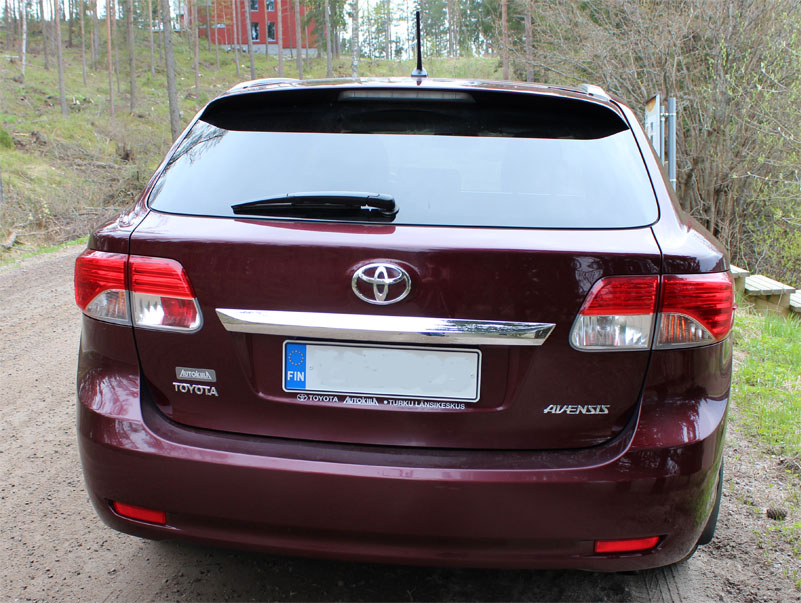 The height of the rear window is pretty low and visibility is limited. It would be a good idea to get this with parking radar.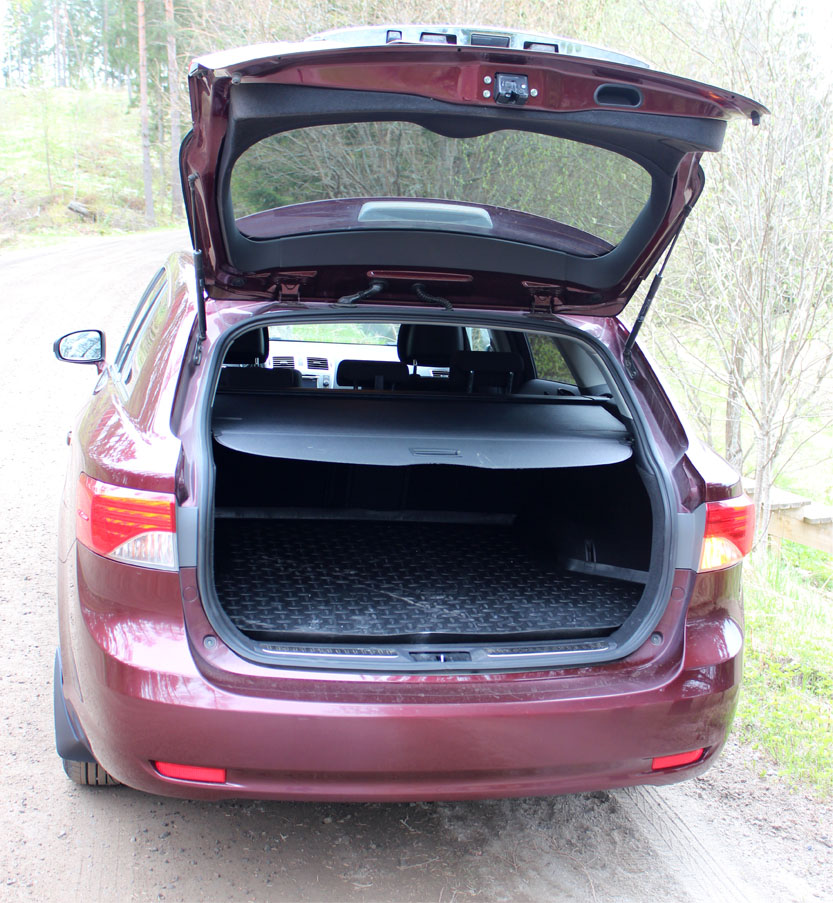 Tail hatch opens high enough so that you can stand straigth under it. There is plenty of space in the trunk and the the visibility cover moved without effort.
There is enough room even for baby carriages or luggages.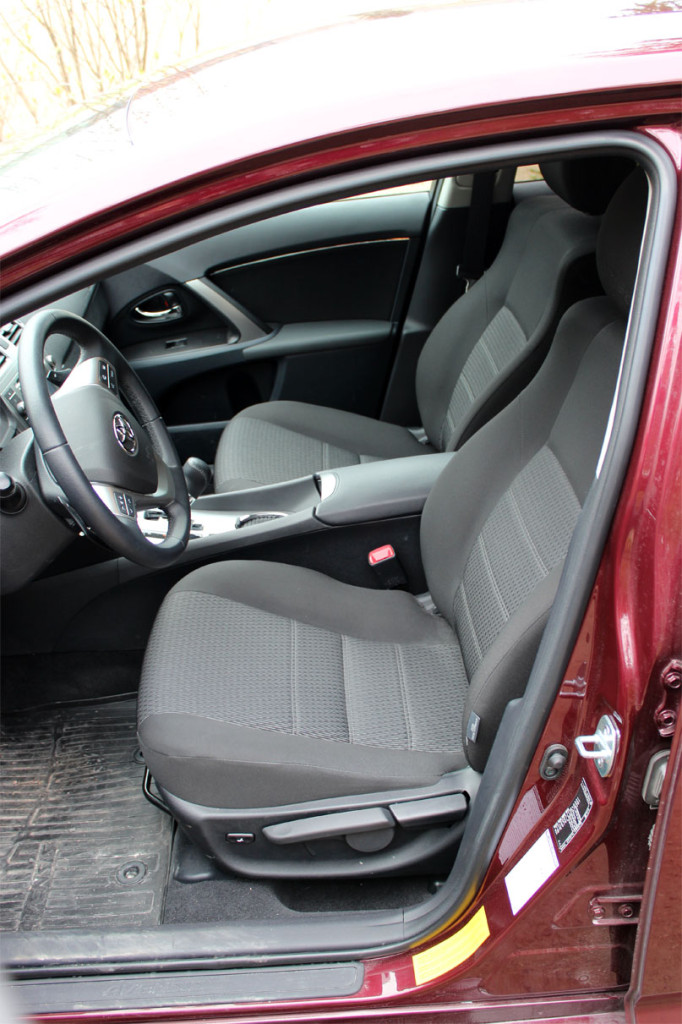 Seat is wide and there is little bit of side support on the seats. It doesn't grasp you too tight though. Adjusting the seat is done with manual switches and levers but you will eventually find a suitable position. The cover of the seats is fabric.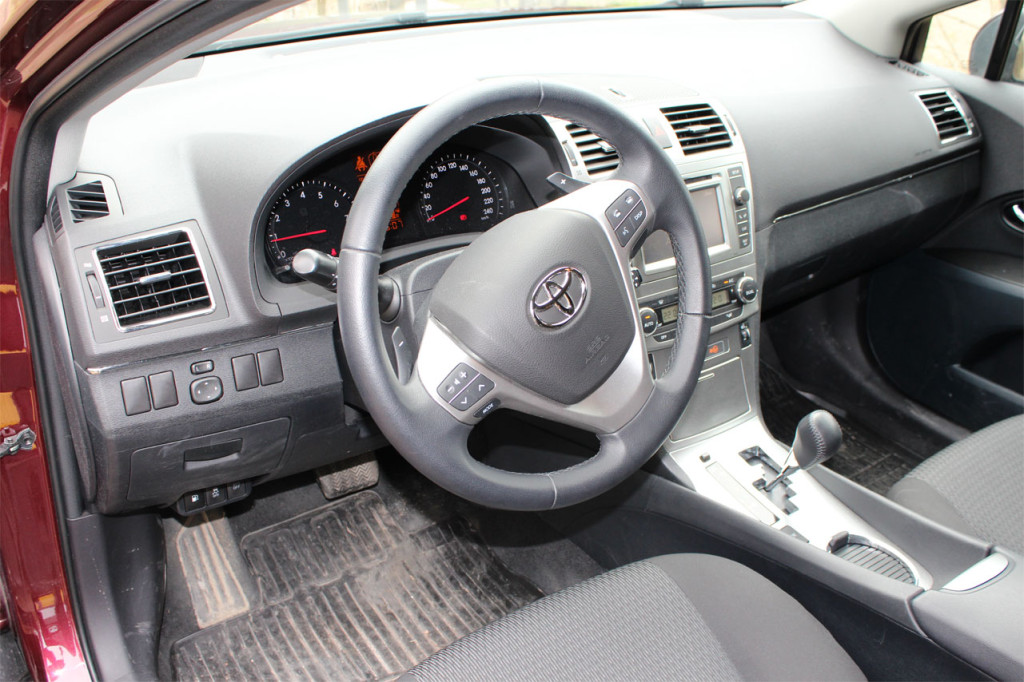 The dashboard looks pretty traditional. It's equipped with Toyota Touch 'n Go screen. This test car was with automatic gear box with changed gears pretty smoothly.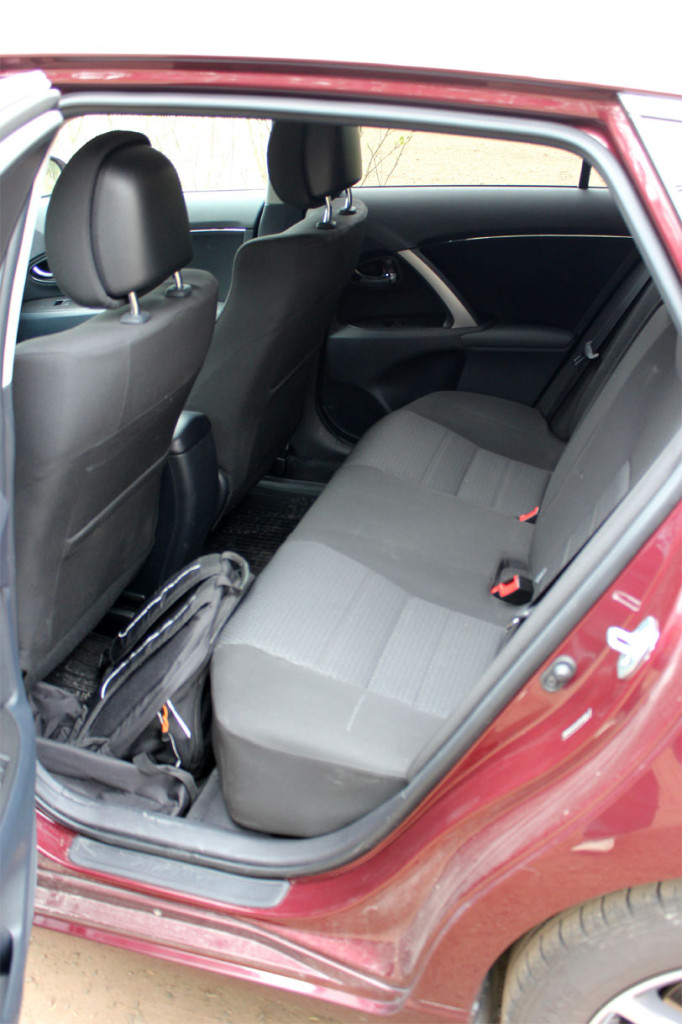 There is plenty of space on the back seats too and you'll fit three persons there easily. The middle seat is not risen as in many other cars. Seats are rather flat so there's hardly any side support.
Conclusion
Toyota Avensis is one of the cars that has nothing special in it. There isn't anything wrong or to blame either. This Avensis wagon is good for people who just want to drive with a working and roomy car without sticking out from the crowd.
Previously Avensis was blamed to have too light steering on highways. I think that they have actually fixed that problem in this model because I found no problems in that. It was actually very stable driving on my test. I would hope this had a little more power as Ford Mondeos have turbo engines now and even the 2.0 liter engines on Mazda 6 have more power.
The automatic gearbox works sharp and precisely on the Toyota. It also has a Sport-button but the effect was left unclear to me. Usually it makes the throttle response better and/or give more rpm but I didn't see any of that in this one.
Here's a little video of the test drive.
---
---