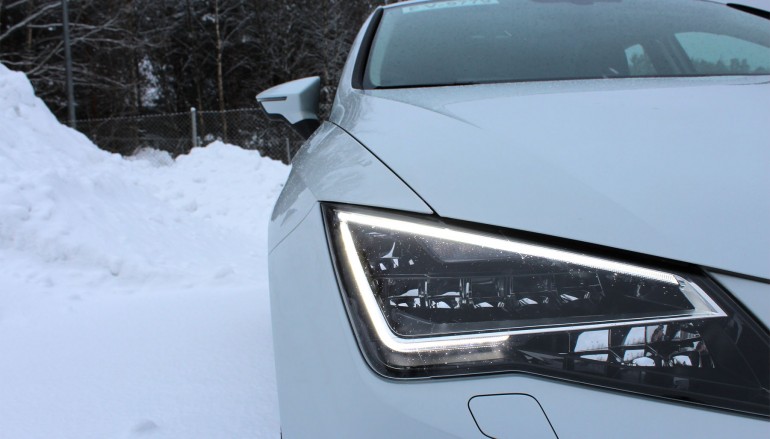 Seat Leon 2013
Seat Leon 1.4 TSI 122
Open full post and click here for English version or just scroll down.
Hei.
Olemme tehneet yhteistyötä Turun LänsiAuto:n kanssa ja tällä kertaa saimme koeajoon uuden Seat Leon henkilöauton. Tämä Seat Leon oli 1.4L TSI moottorilla, josta on kutitettu ulos 122 hevosvoimaa. Leon on Seateista se sulavalinjaisin. Katsotaanpa siis miltä Seat vaikutti meidän mielestämme.
Ulkopuoli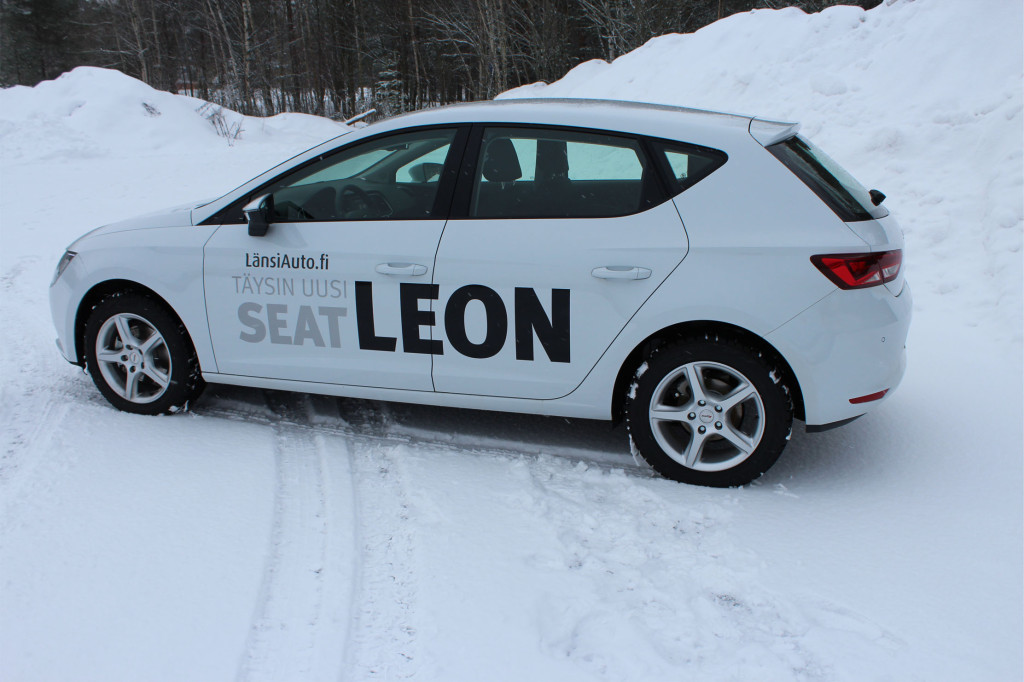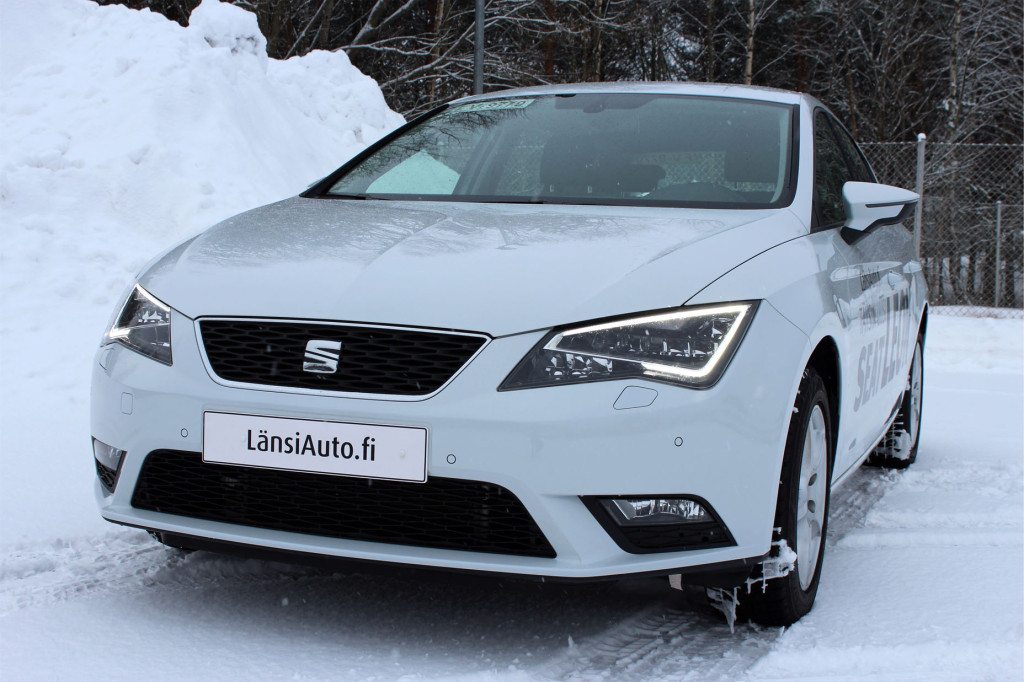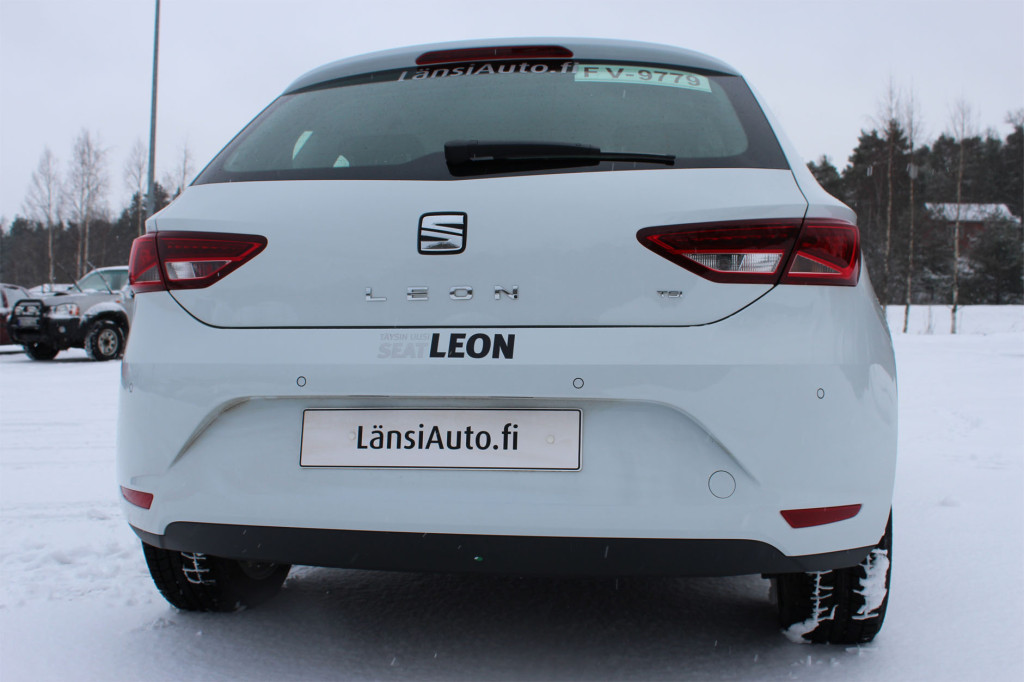 Koeajamamme yksilö oli Nevada White metallivärillä sekä Style varustepaketilla. Vaihteeksi saimme lumisateen koeajopäiväksi ja valkoinen auto maastoutuikin hyvin puhtaan lumen sekaan. Auto on etuvetoinen ja VW:n TSI moottori liikutti Leonia kiitettävästi. Raketiksi ei autoa silti voi kutsua vaan kiihdytykset olivat melko maltillisia. Leonin eri moottorivaihtoehdot ovat:
bensiini
 1.2 TSI  86 hv
1.2 TSI 105 hv
1.4 TSI 122 hv
1.4 TSI 140 hv
1.8 TSI 180 hv
diesel
1.6 TDI 90 hv

1.6 TDI 105 hv
2.0 TDI 150 hv
2.0 TDI 184 hv
Seat Leon on muotoiltu hyvin pyöreäksi. Etupäässä on havaittavissa hieman Audimaista muotoilua. Leonissa on suhteellisen nopea ohjaus mutta silti tarkka. Kulkeminen on vakaata maantiellä mutta Leon on helppo pyörittää myös parkkiin. Ajonvakautusjärjestelmä antaa auton ensin puskea hetken ja oikaisee sitten. Pientä hakemista oli havaittavissa moottoritien kiihdytyskaistalla, jolle oli kerääntynyt irtolunta.
Kytkin ottaa kiinni ylhäällä ja jarrut ovat aika pintaherkät (eli jo varvasjarrutuksella saadaan aikaan nykäisevä hidastuminen).
Valot on Leonissa toteutettu kokonaan LED-tekniikalla (sekä päivä- että ajovalot). Valot ovatkin hyvin kirkkaat. Moottorin sammuttamisen jälkeen valot palavat vielä jonkin aikaa ja toimivat saattovaloina.
Keskimääräinen kulutus on Leonissa 5.2L ja päästöt 120g/km.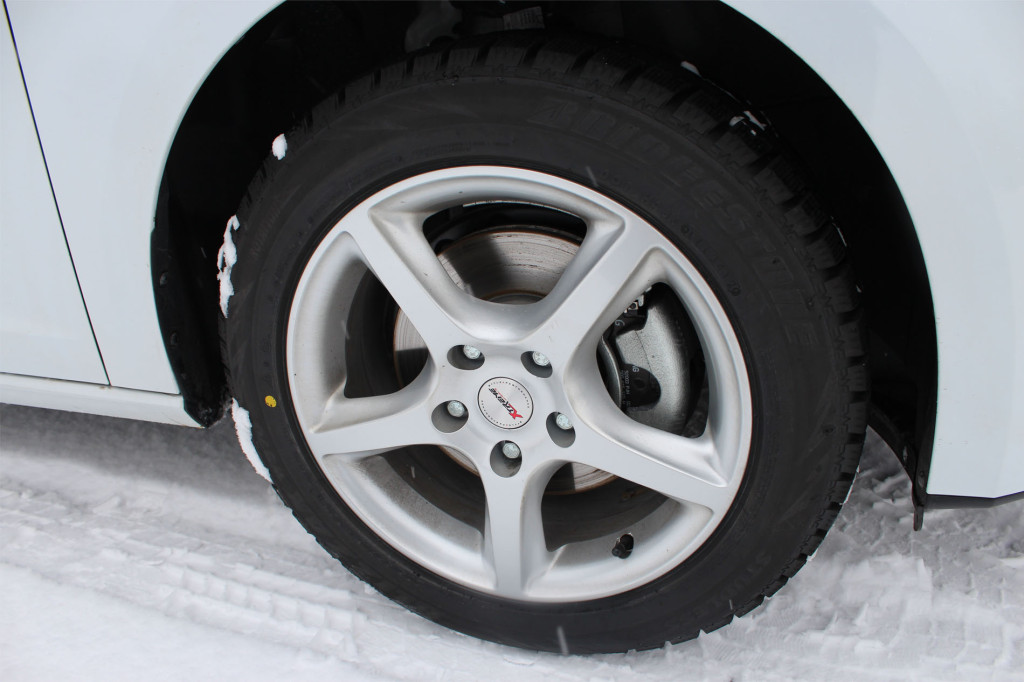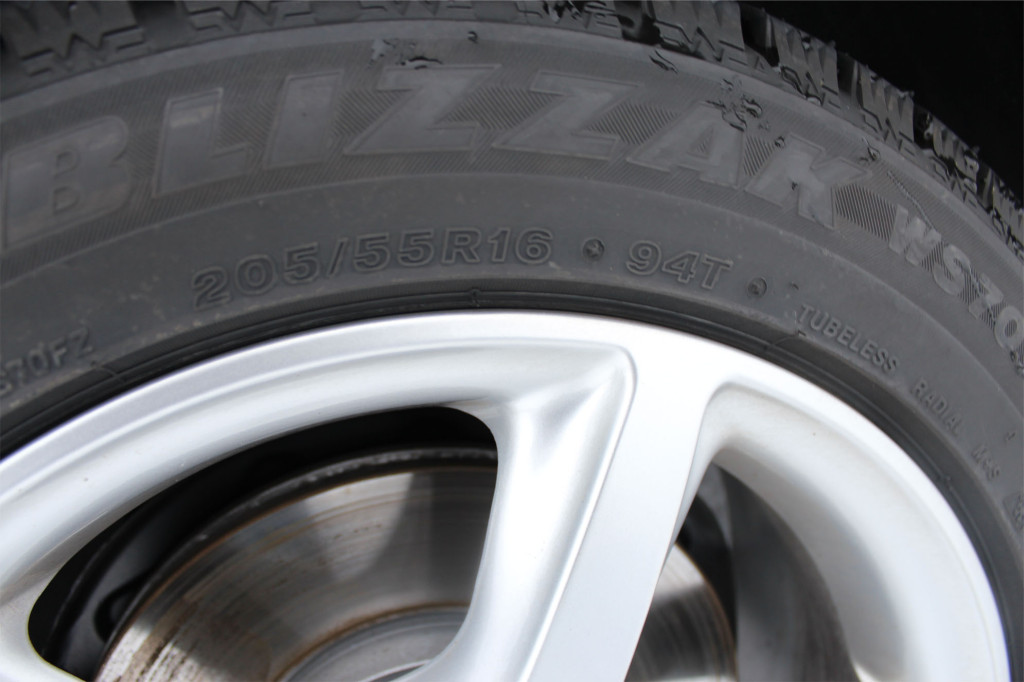 Style paketissa tulee 16″ kevytmetallivanteet. Koeajo autossa oli kitkarenkaat, joiden pito oli yllättävän hyvä. Omissa autoissani olen aina ollut nastarenkaiden kannattaja vaikka kieltämättä nämä renkaat tuottavat paljon vähemmän rengasmelua. Leon olikin hiljainen auto. Tavallinen kierrosmäärä ajossa on noin 2000 rpm ja siinä kohtaa moottorista ei kuulu sisälle juuri mitään. Kuitenkin kun kiihdytyksessä kierrokset nousevat 2300 paikkeille, tulee moottoriäänet jo paljon selvemmin esille. Äänet ovat kuitenkin lähinnä tummaa murinaa joka ei ole häiritsevä.
Sisätilat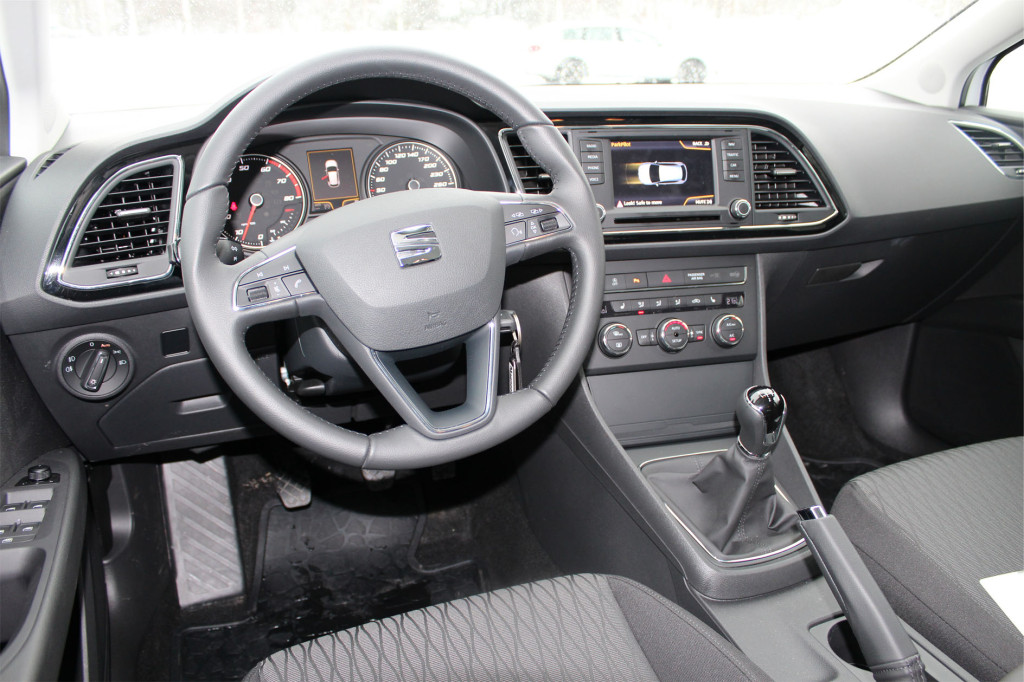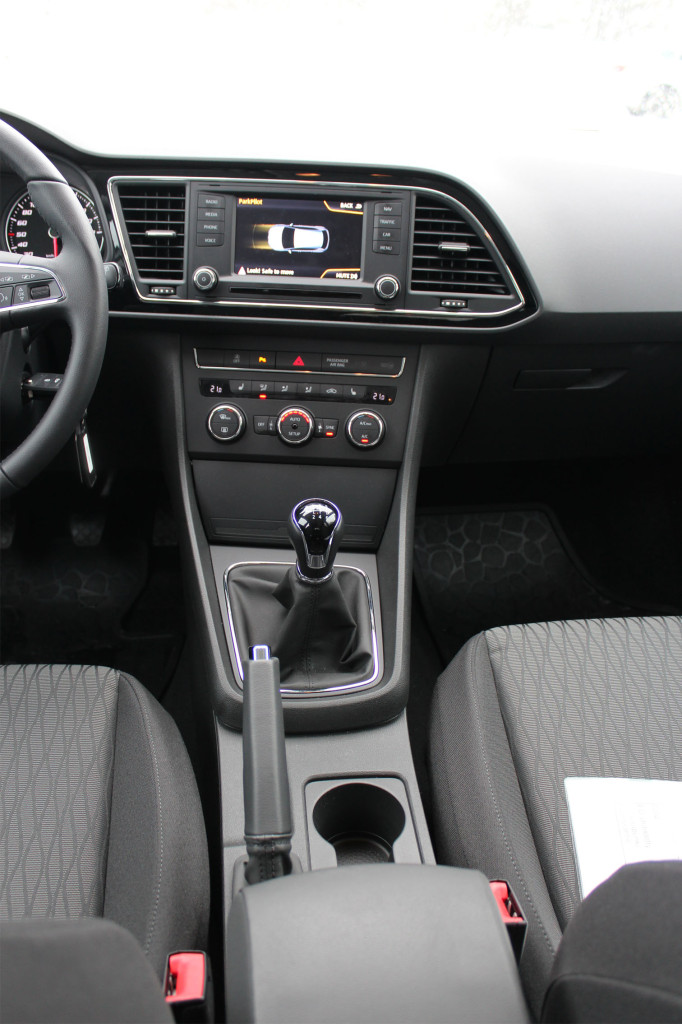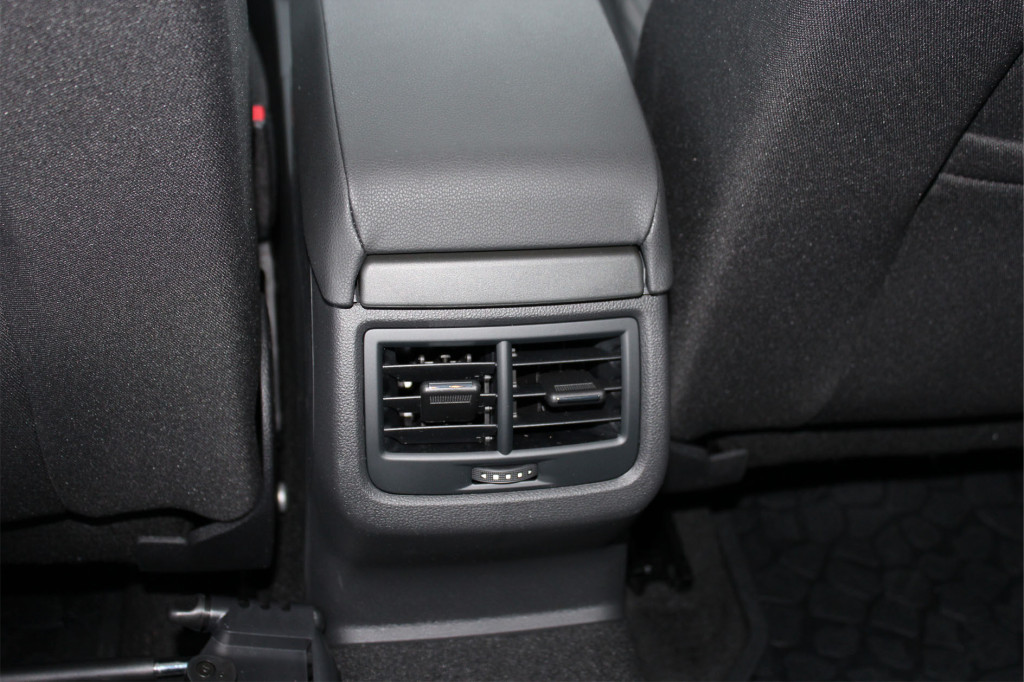 Seatit ovat yleensä olleet pelkistetympiä verrattuna Volkswagen ja Skoda merkkeihin. Leon on kuitenkin hyvännäköinen sekä sisältä että ulkoa. 3.5″ näyttö mittariston keskellä ja 5″ kosketusnäyttö kojelaudan keskellä toivat teknistä tuntua ja niiden esittämä informaatio oli selkeää. Käyttöliittymä oli helppo omaksua. Nuo näytöt tulevat tosin vasta Style paketissa eli perusvarustelussa mittarinäyttö on yksinkertaisempi kuin myös kojelaudan keskellä oleva näyttö.
Penkeissä oli mukava istua eikä niissä puutunut eikä kipeytynyt paikat. Takapenkeillä oli hyvät tilat. Kun etupenkki oli säädetty itselleni sopivaksi ja menin kokeilemaan takapenkillä istumista, oli jalkatilaa vielä erittäin paljon. Leonista löytyi myös yleensä pelkästään isommista ja paremmin varustelluista autoista löytyvä erillinen sisäpuhaltimen ritilä takapenkkiläisille. Puhallus ja lämmityslaite on muutenkin hyvin tehokkaita.
Ratti oli hyvin muotoiltu ja siitä sai hyvän otteen. Ratissa oli sopiva määrä nappeja ja mm. mittariston näytön näkymää pystyi vaihtamaan ratista löytyvällä rullalla.
Takaluukku oli hyvin tilava, itse asiassa ulospäin ei välttämättä uskoisikaan kuinka iso se on. Golf bägi mahtui kyytiin jos driverin otti pois. Siihen ei leveys riittänyt.
Plussat:
– Hienon näköinen
– Todella komeat LED-valot
– Mukavat penkit ja tilavat sisätilat
Miinukset:
– Lapsen mukaan niska tuli kipeäksi nukkuessa takapenkillä (selkänojat takana eivät ole kovin muotoiltuja)
– Takaovet saisivat avautua hieman enemmän
Tälläkin kertaa koostimme testistä myös videon.
---
---
Kiitokset vielä Turun LänsiAutolle tästä testimahdollisuudesta.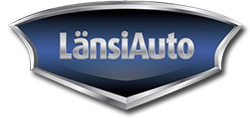 English
Hi.
We got a new Seat Leon for a test. This car had a 1.4L TSI engine producing 122 bhp. Leon is the most smooth lined of Seat models so let's see what we thought about it.
Outside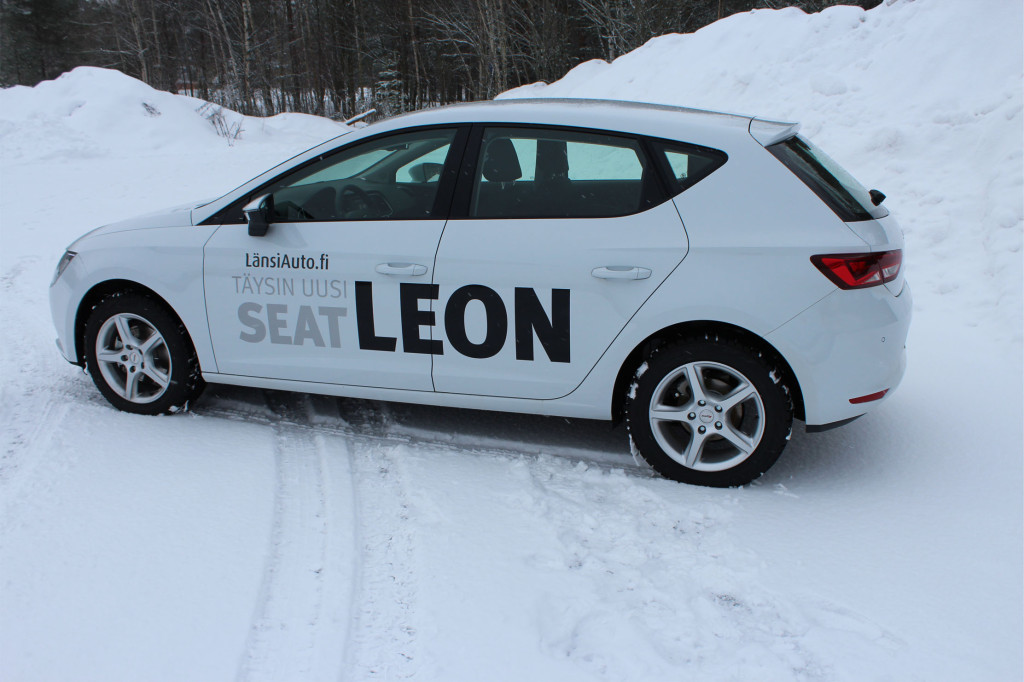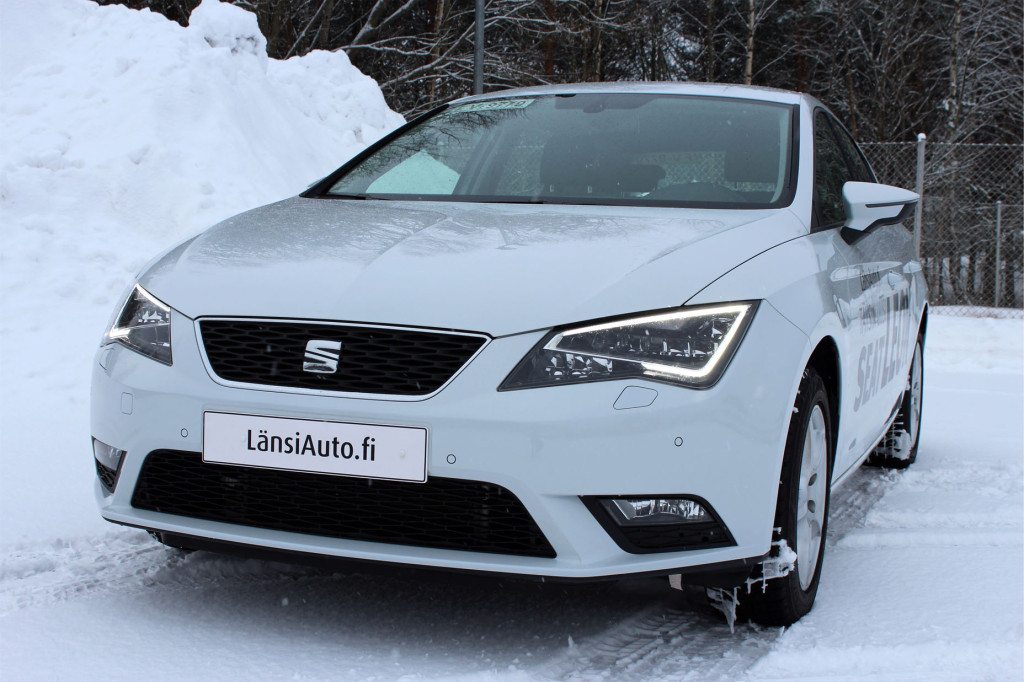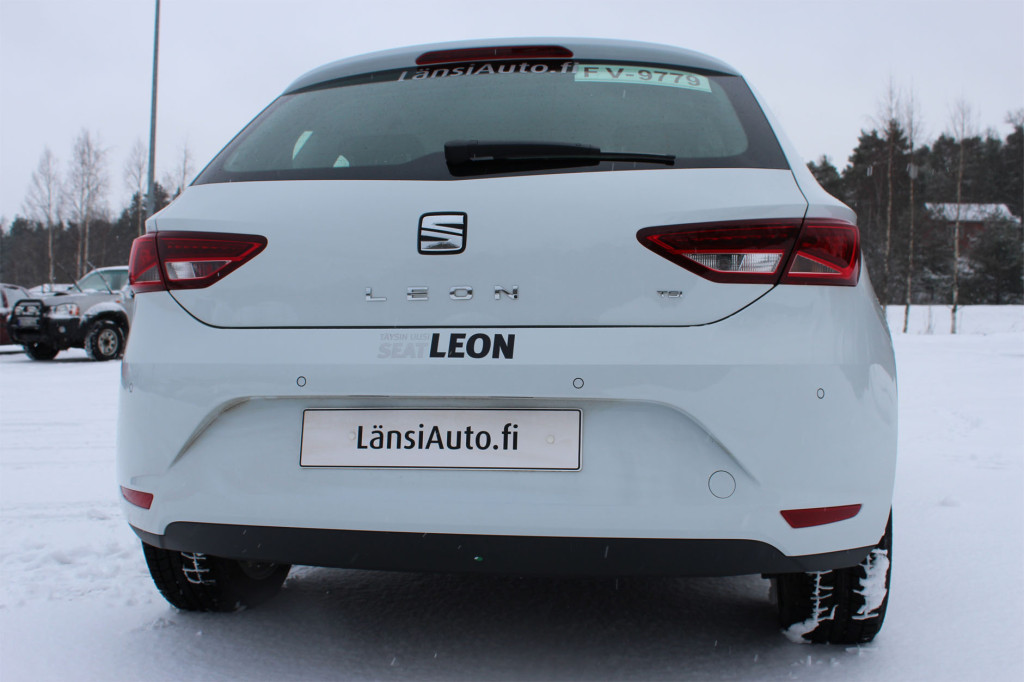 The test car had a metallic color called Nevada White and it had Style package installed. On the day we got this test drive, there was snowing again so this white car had a nice camouflage on the new snow. This car has front-wheel drive and the TSI engine from VW moved it nicely. Rocket might not be the right way to call it, but accelerations went fast enough. The options for motors are:
petrol
 1.2 TSI  86 bhp
1.2 TSI 105 bhp
1.4 TSI 122 bhp
1.4 TSI 140 bhp
1.8 TSI 180 bhp
diesel
1.6 TDI 90 bhp

1.6 TDI 105 bhp
2.0 TDI 150 bhp
2.0 TDI 184 bhp
As I mentioned earlier, Seat Leon has a streamlined design. The front end reminds me a little of an Audi. The steering is pretty fast but precise. It goes steadily on the highways but it's easy to park it too. The stability control let's the car to push a little forward at first and then it takes the car in control. There was a little wobbling on the acceleration lane to the motorway when there was some loose snow.
The clutch is letting go pretty late and the brakes are very sensitive.
The front lights are purely LED lights and they look very bright. After you turn off the engine, they are lit for a while to show you the way.
Average fuel consumption in this Leon is 5.2 liter/100km and CO2 level is 120g/km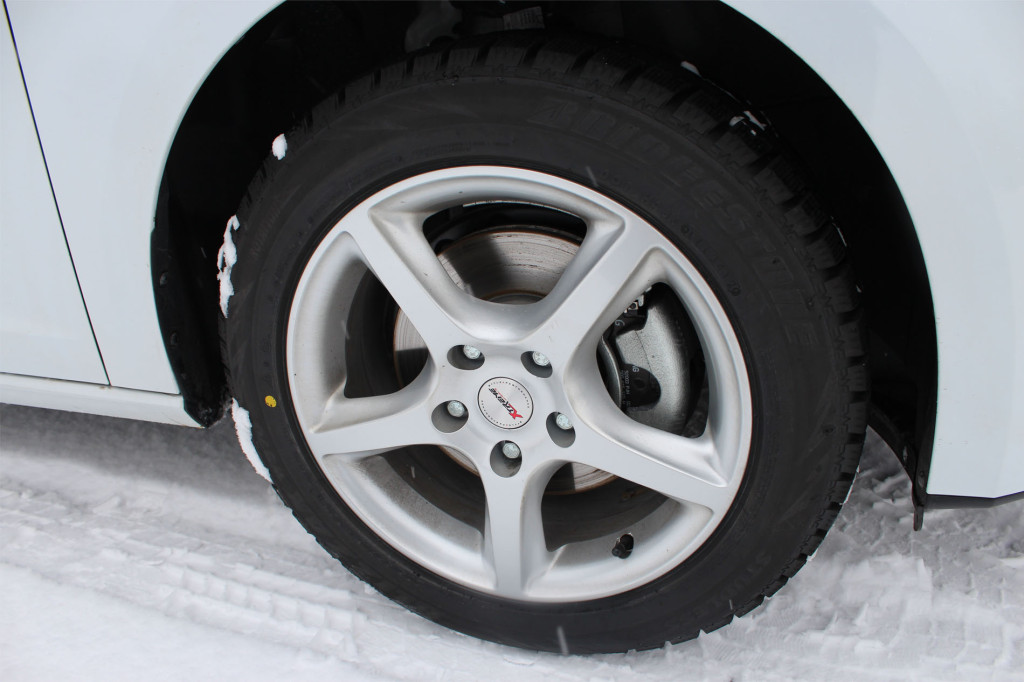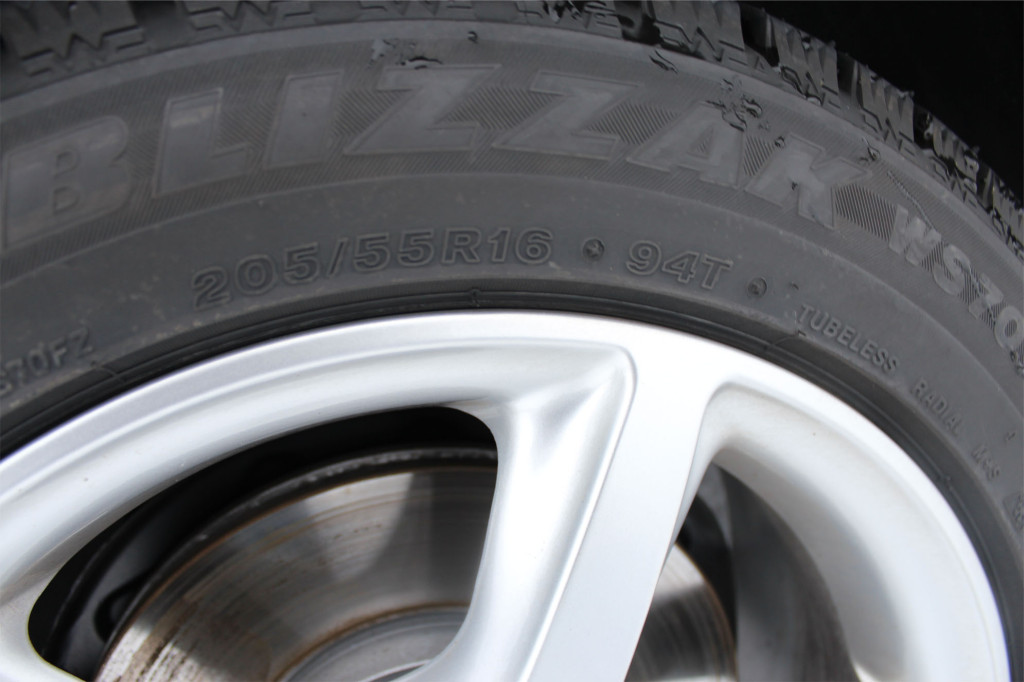 When you'll take the Style package, you'll get 16″ rims. Usually I want studded winter tires on my car, but this had non-studded and they produces way less noise. Leon turned out to be rather quiet car. A normal rpm on normal drive was around 2000 rpm and then there is hardly any engine noise. After you rev up to 2300 rpm, engine noise become louder.
Sisätilat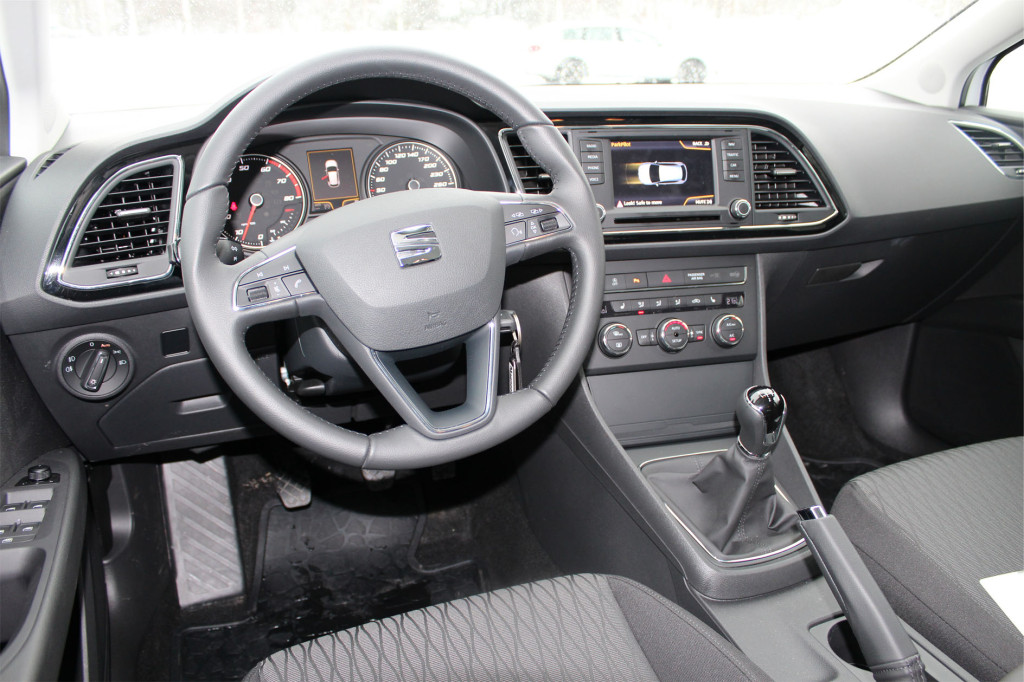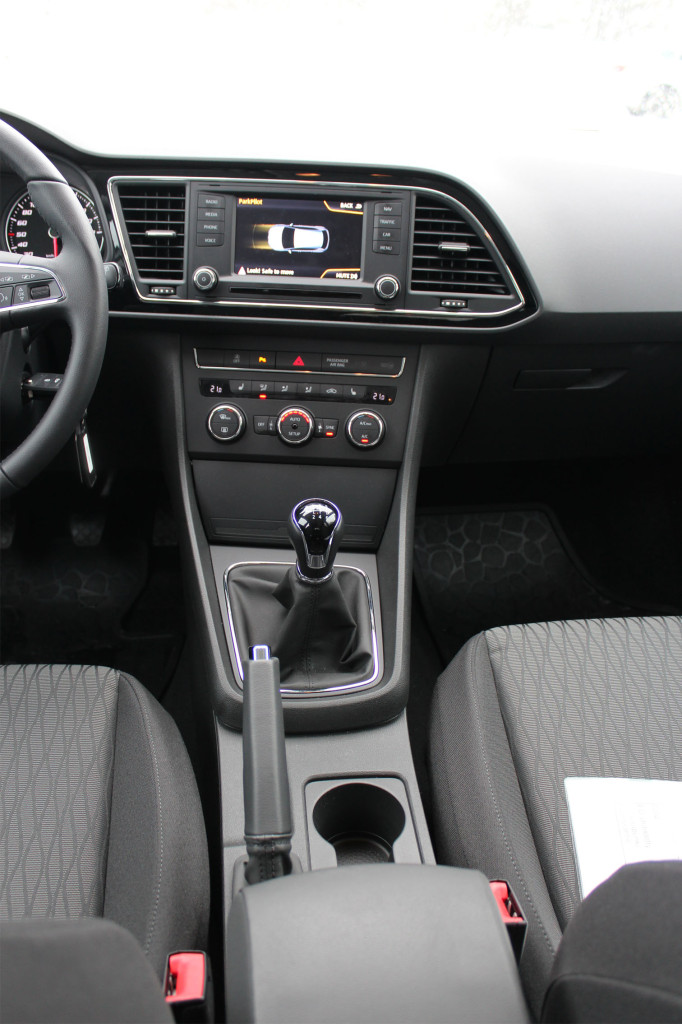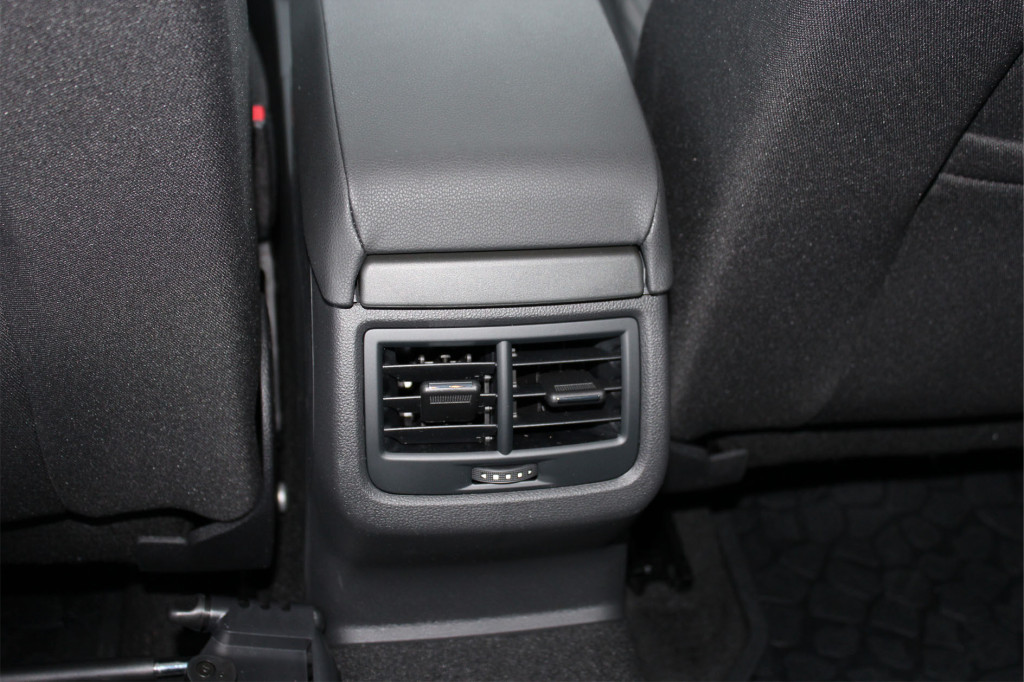 Seats usually have a little more basic interior design than Volkswagen or Skoda. This new Leon looks very good inside and outside. The 3.5″ screen in the middle of the meters and the 5″ screen on dashboard brought some technical feel and the information they showed was clear. User interface was also easy to learn. It's worth a mention though that those lovely screens come with the Style package so if you choose the basic one, you'll get more simple screens.
The seats were comfortable to sit on and you get no sore legs. There was also fairly good space at the back. After a had set the drivers seat to my liking, I went to the back and tested what it is like to sit there. I had lot's of space for my legs and head. Something also worth a mention is the extra ventilator on the back, usually found only on bigger and better equipped models. Heating and air blow was efficient.
The steering wheel was formed nicely and you were able to get a good grip on it. There was also a good amount of buttons on the steering wheel and a roll which you can use to change the view on the screen on the meters.
The trunk had a lot of space. As a matter in fact, it's hard to notice from outside how big it really is. I tested it also with a golf bag and if you take the driver-club off, it goes in well.
Pros:
– Looks good
– Beautiful LED-lights
– Comfortable seats and good space inside.
Cons:
– According to child, there was a little pain on the neck after falling asleep on the back.
– I think the back doors could open a bit wider.
We made a small video of our test which you can watch below.
---
---